CeDiploma
The University of Florida now offers Certified Electronic Diplomas (CeDiploma)!
Key Benefits: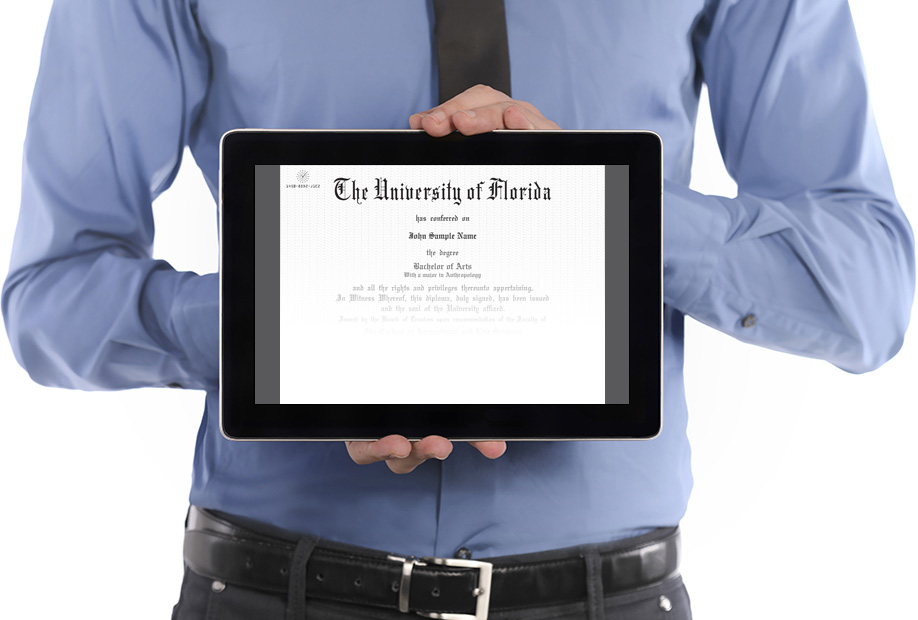 A CeDiploma is an Electronic Version of your University diploma with the following benefits:
More than a paper diploma. An official, portable and verifiable electronic version of your accomplishment that can be shared for a lifetime!
The CeDiploma holds your 12-digit CeDiD*. Using Validation Services, your CeDiD is the key to your degree information for employers, agencies and more...
Provide your CeDiD and School URL on your resume to highlight your achievement and expedite the verification process for potential employers.
Unlimited Sharing with employers, family, friends and social media. Get a head start on your career and share today.
(Note: there is a $10.95 charge for this service. The order link above will navigate you to cecredentialtrust.com.)
*CeDiD (Certified Electronic Document Identifier)
Online Validation for Employers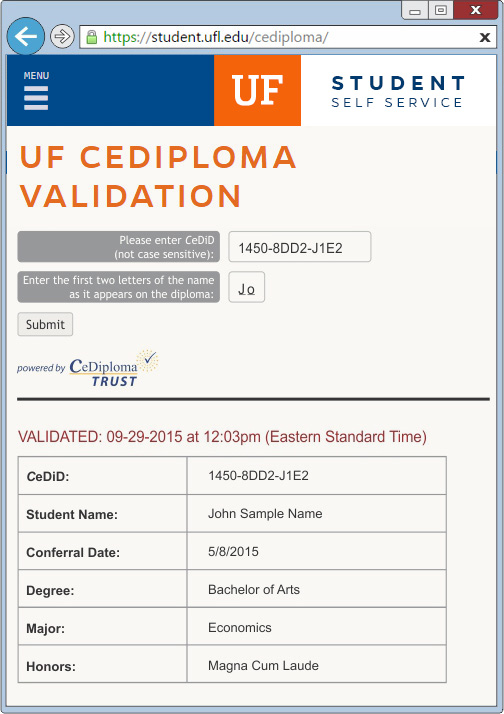 Highly Secure:
The CeDiploma can be independently validated through the University website by future employers, State Government Licensing Agencies and any other entity that wishes to validate your achievement.
The document is Digitally Signed and encrypted such that it is trusted and more readily accepted.
For More Information:
https://secure.cecredentialtrust.com
CeDiplomas may not be available for all conferral dates.